Marsh McLennan Honored for Broking Innovation of the Year
Sep 8, 2023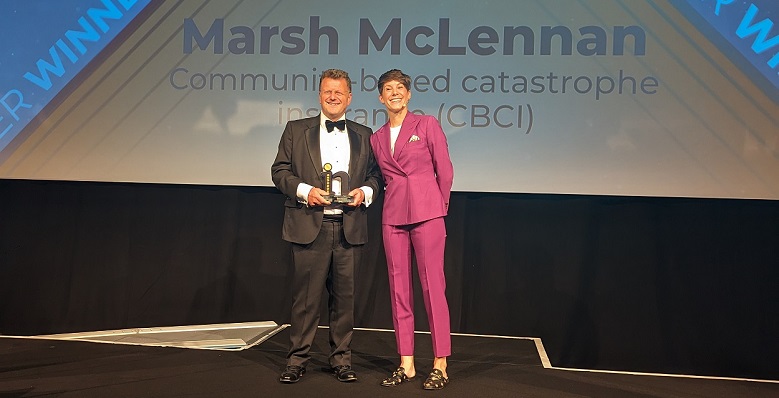 Insurance Insider has honored Marsh McLennan with its Broking Innovation of the Year award for our Community-based catastrophe insurance initiative. The CBCI initiative stood out to the judging panel as an effective, praise-worthy and useful proposition. Simply, "a great idea," as one judge stated. 
Julian Enoizi, Global Head of Public Sector for Guy Carpenter, accepted the award on behalf of Marsh McLennan at the Insurance Insider Honours 2023 event September 8, 2023.
Community-based catastrophe solutions is a framework where any community organization, special-purpose district or public entity can expand financial protection and develop risk mitigation strategies on behalf of its members.
Earlier this year, Marsh McLennan collaborated with the Center for NYC Neighborhoods, a nongovernmental organization in New York City, to launch the first CBCS program. Funded by the National Science Foundation and working with partners at Environmental Defense Fund, SBP and Marsh McLennan, CNYCN purchased a parametric product that will finance emergency grants to in-need community members immediately following a disaster. 
The judges agreed, according to the official Winners Book, that this solution enhances financial resilience, provides affordable and available coverage and creates incentives for community-level and individual risk reduction. One noted: "It is thought provoking, and this initiative directly addresses societal challenges and provides a balanced solution which should positively benefit many, and generally better protect those most impacted."