By Rob Baker, Senior Partner, Mercer, Pam Jeffords, Partner, Mercer and Kim Seals, Board of Directors, MomSource
Board of Directors, MomSourceIt's a common story. A worker - usually female - takes a long, multi-year career break to serve as a family caregiver. Now she wants to return to the workforce. Her skills need refreshing and her contact list is years out of date. Cut off from her former network, she is unsure about how—or even if—she can resume her once-thriving career. But that is changing – through returnships!

In an effort to further explore best practices in this area, Mercer When Women Thrive together with MomSource and our Mercer Diversity and Inclusion Networks issued a pulse survey on this growing trend.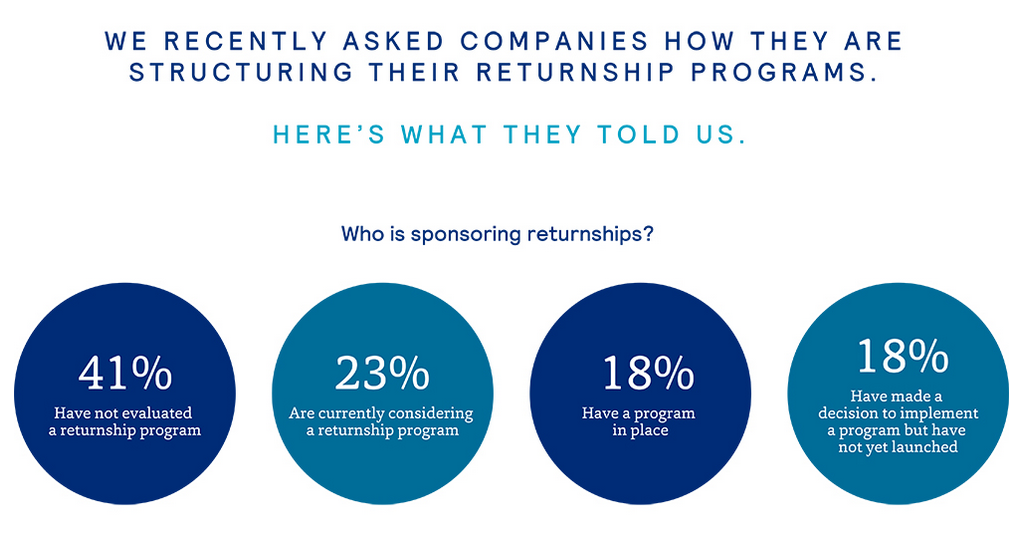 Returnships are an innovative approach to not only supporting returning workers, but also to reverse the talent drain, strengthen employer brand, commit to life long learning and positively impact cultures and bottom lines.