High unemployment remains the top risk concern for business leaders worldwide for the third year in a row, while concerns over large cyber-attacks and national governance failure continue to rise.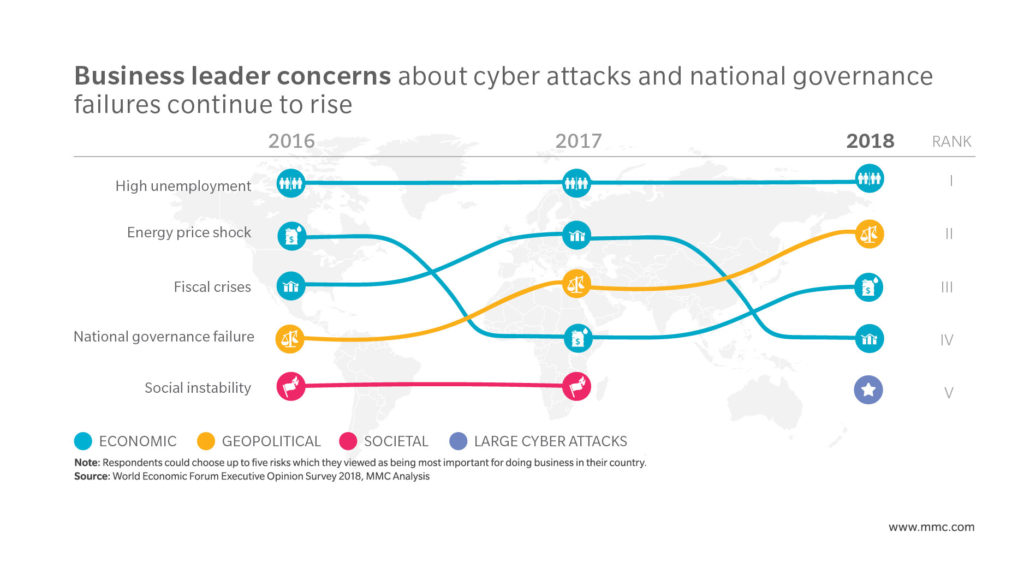 These are just some of the results from the World Economic Forum's 2018 Executive Opinion Survey, which asks more than 12,500 private sector executives in 140 countries to rank the global risks of highest concern for doing business in their country. Data from the survey, which is collected annually, looks at the risks explored in the Forum's annual Global Risks Report through the prism of the private sector, offers important insights into shocks that may disrupt not only industries, but also societies.
Globally, unease about large cyber-attacks jumped three ranks from eight in 2017 to five in 2018; a significant leap as the risk only ranked globally in 2016. In advanced economics, large cyber-attacks continues to be the number one executive concern. It retains the top spot in North America and East Asia and the Pacific, and has also risen four places to number one in Europe.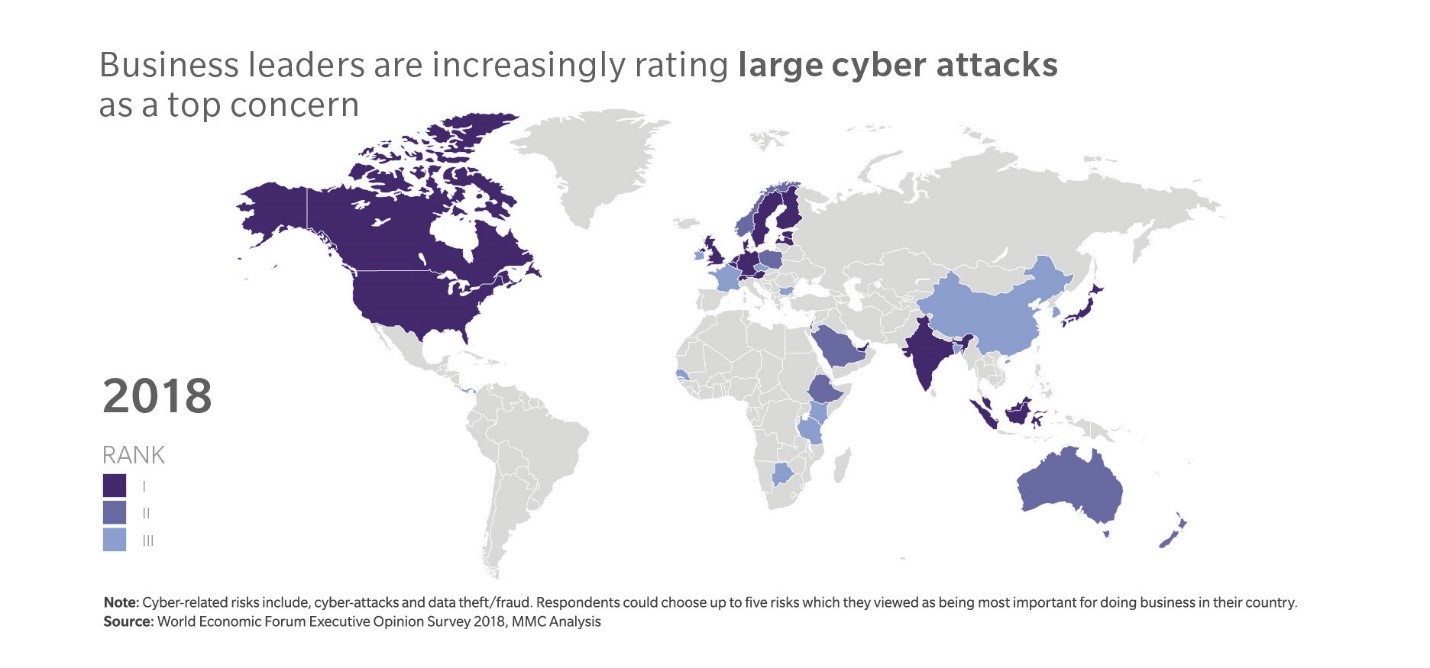 Broad-based apprehension about national governance failure continues to grow as well. Now ranking second globally, it also occupies this position in the list of executive concerns in emerging markets. At the same time, the risk has also risen from eleven to six to five in advanced economies since 2016.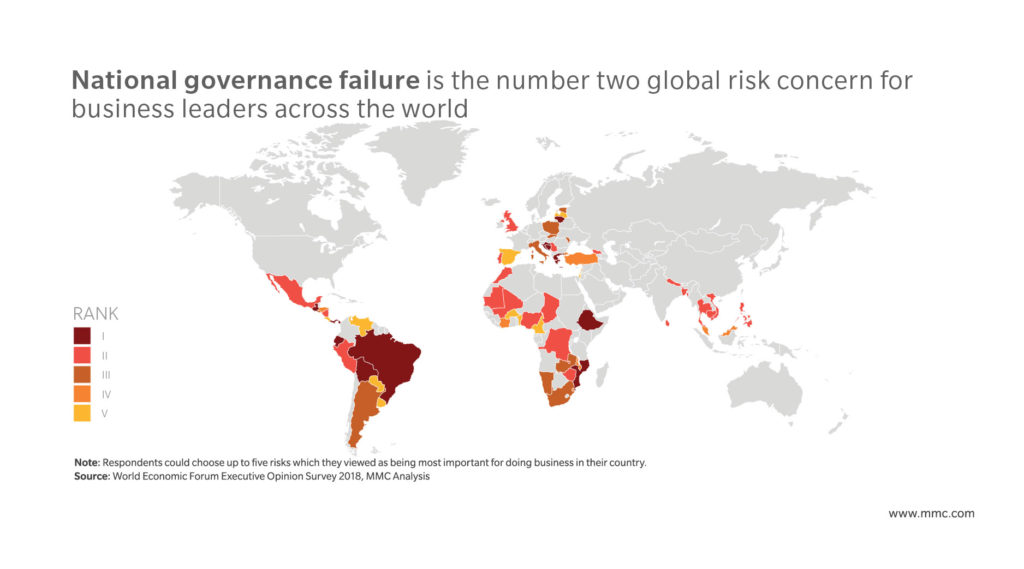 Regional Risks for Doing Business 2018, a new report from the World Economic Forum based on the 2018 Executive Opinion Survey results, provides greater detail on risk concerns of business leaders across different regions.
Marsh & McLennan Companies is a strategic partner of the World Economic Forum on the global risks agenda.