As the future of work arcs toward enhancing the employee experience, it's time for HR to shift gears.
Here's a quick guide to Mercer's point of view on transforming HR from the standard target operating model to a target interaction model.
What do we know?
Organizations are increasingly investing in the employee experience — and for good reason. A positive employee experience improves the customer experience, supports attraction and retention, increases trust in the firm and drives productivity.
The HR model prevalent over the past few decades was primarily designed around the function itself, with HR processes outsourced to achieve savings. Over time, this created a fractured candidate and employee experience, and the cost benefit was never achieved. These HR silos don't align with today's business and workforce needs.

How can you move forward?
HR can play a strategic role in improving the employee experience by transforming from a target operations model (TOM) to a target interaction model (TIM). In the TIM, HR becomes a more people-centered function that places a premium on employee interactions, with employee satisfaction as the key success metric.
What does the perfect blue-sky HR model look like? What service portfolio will help achieve business objectives while elevating the employee experience? Design-thinking workshops, design sprints and rapid prototyping will help create a progressive TIM that guides HR transformation efforts.
Today, HR spends more time on the operational aspects at the bottom of the pyramid. The way forward is to turn this into a diamond, transforming the focus from transactional to strategic.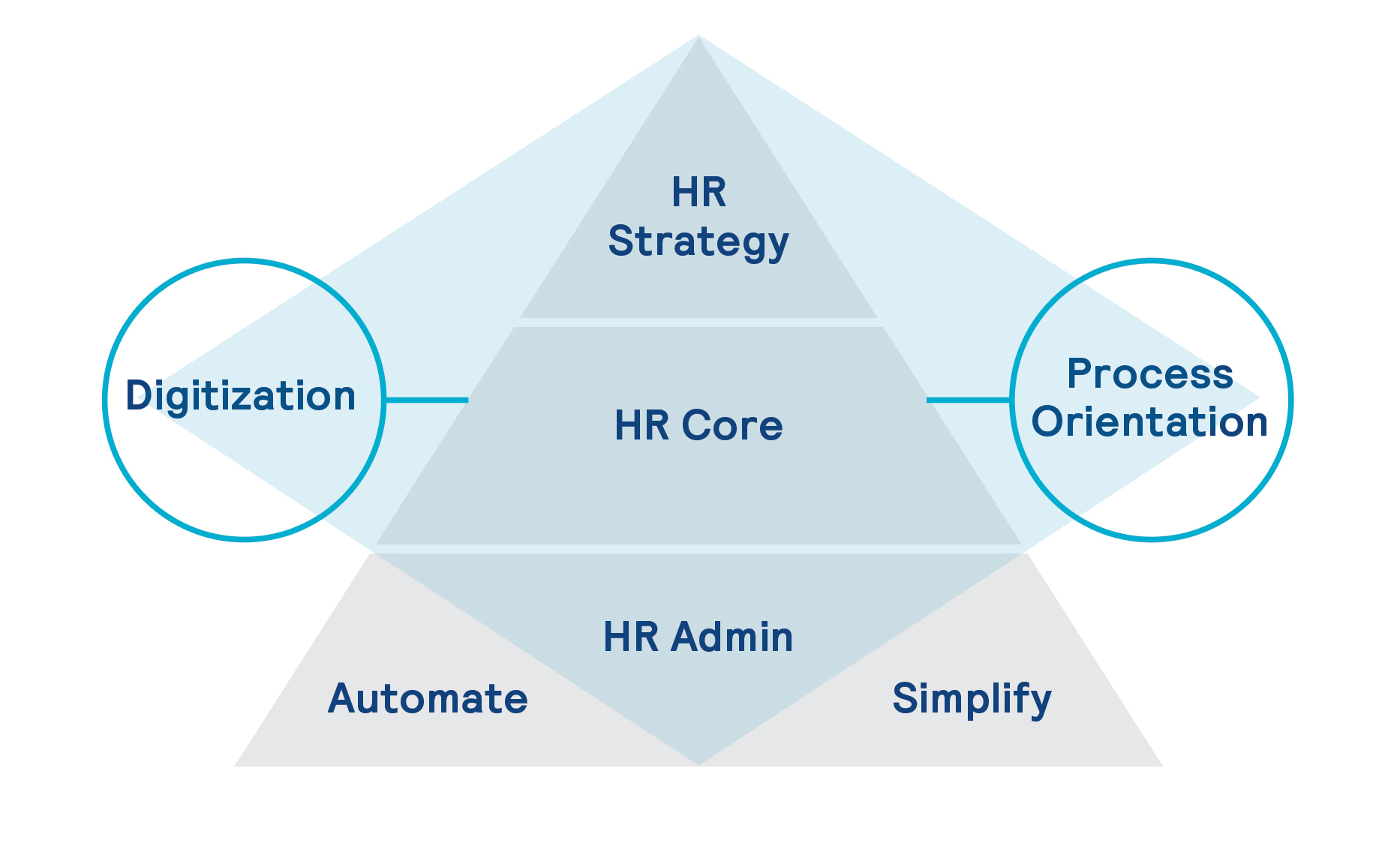 Where can you start?
Process should follow purpose. HR needs to understand where it's coming from before it can articulate a new people-first proposition. This demands an honest evaluation of today's HR service portfolio and user experience along with tomorrow's business needs. The key is balancing economics with empathy.
Unravelling existing processes and moving to an interaction perspective requires significant change management, combining communication, reskilling and HR's participation in shaping this new world.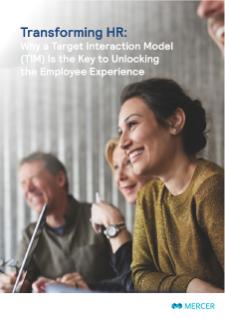 Transforming HR: Why a Target Interaction Model (TIM) is the Key to Unlocking the Employee Experience
DOWNLOAD PDF