Digital tools can augment and extend traditional support for mental health – if employers, insurers, and digital solution providers offset and mitigate limitations and risks
A prolonged pandemic, altered working conditions, and economic downturn are increasing the burden of mental ill health for employees and consequent costs for employers. At a time of increasing need and stretched resources, digital tools can help expand the scale and scope of services across key phases of mental health support: prevention, detection, support and treatment, management or recovery.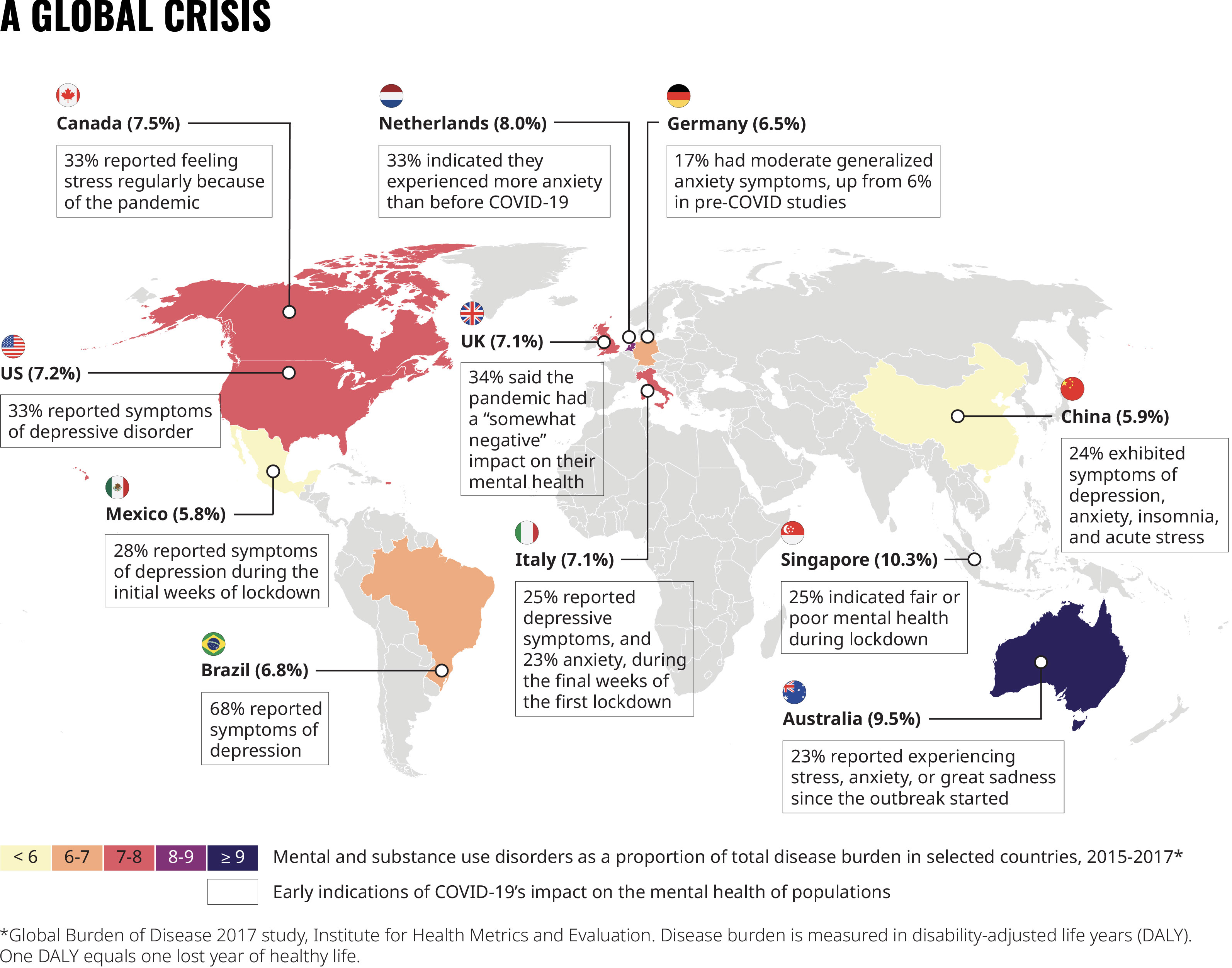 This report looks at how digital tools can help employers and insurers better understand staff mental health needs, support more people cost-effectively, and lower barriers to access and utilization. The report also examines key limitations and risks of digital tools, and recommends ways to offset and mitigate them – such as curating and connecting point solutions, providing coverage and safeguards to encourage take-up, measuring and improving services, and creating healthier workplaces and societies.