The 2020 AFP Risk Survey Report, prepared by the Association for Financial Professionals with support from Marsh & McLennan Advantage Insights, examines the perceptions of the current risk environment and preparedness among treasury and financial professionals. The report also looks at how the last decade has affected or changed the way these practitioners prepare for and manage risk.
The survey data points to the need to improve the ability to systematically identify new, emerging risks and analysis of known risks, such as cyber and extreme weather. Few organizations have adopted formal processes for engaging senior leadership and the board in a discussion of how an increasingly uncertain environment will impact strategy decisions.
ALEX WITTENBERG,
EXECUTIVE DIRECTOR,
MARSH & MCLENNAN ADVANTAGE INNOVATIONS
While cyber risk flew under the radar 10 years ago, today it's top concern 
In the survey of nearly 365 treasury and financial professionals, 53 percent of respondents reported that cybersecurity risk is currently the most challenging risk to manage, and the majority of which believe it will continue to be for the next three years.
Cybersecurity risks are an example of the evolving risk landscape. In 2009, only 12 percent  of respondents cited cyber risk as difficult to control. Although organizations are ramping up systems internally, they are tasked with securing a rapidly expanding digital footprint in the face of increasingly sophisticated malicious cyberattacks and an increased number of those committing crimes.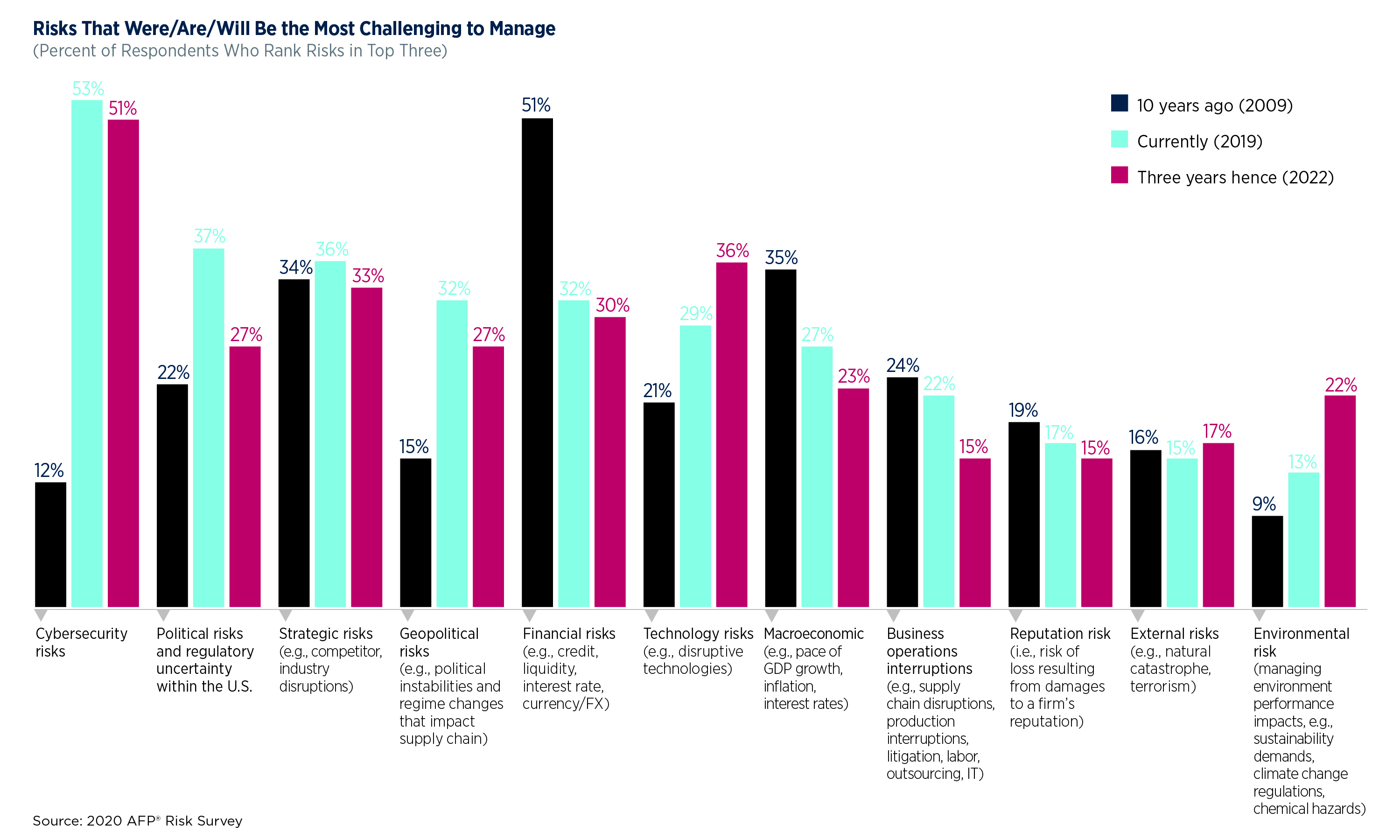 Strategic, financial and political risks will have the greatest impact on earnings
As part of the survey, financial professionals were asked what they believe will have the greatest impact on earnings in the next three years. At the top of the list are strategic risks, such as competitor and industry disruptions (40 percent), followed by financial risks (35 percent), and political risks and regulatory uncertainty within the U.S. (33 percent).
Organizations report they are better-equipped to manage risk today than a decade ago
Organizations have become increasingly more focused on risk management over the last 10 years. In 2009 only 14 percent of respondents reported they were well-equipped to manage and forecast risks. Today more than 60 percent of treasury professionals believe they have the digital tools and data analytics to do so. This trend will likely continue as obtaining data has become more cost effective and the cost of technology decreases.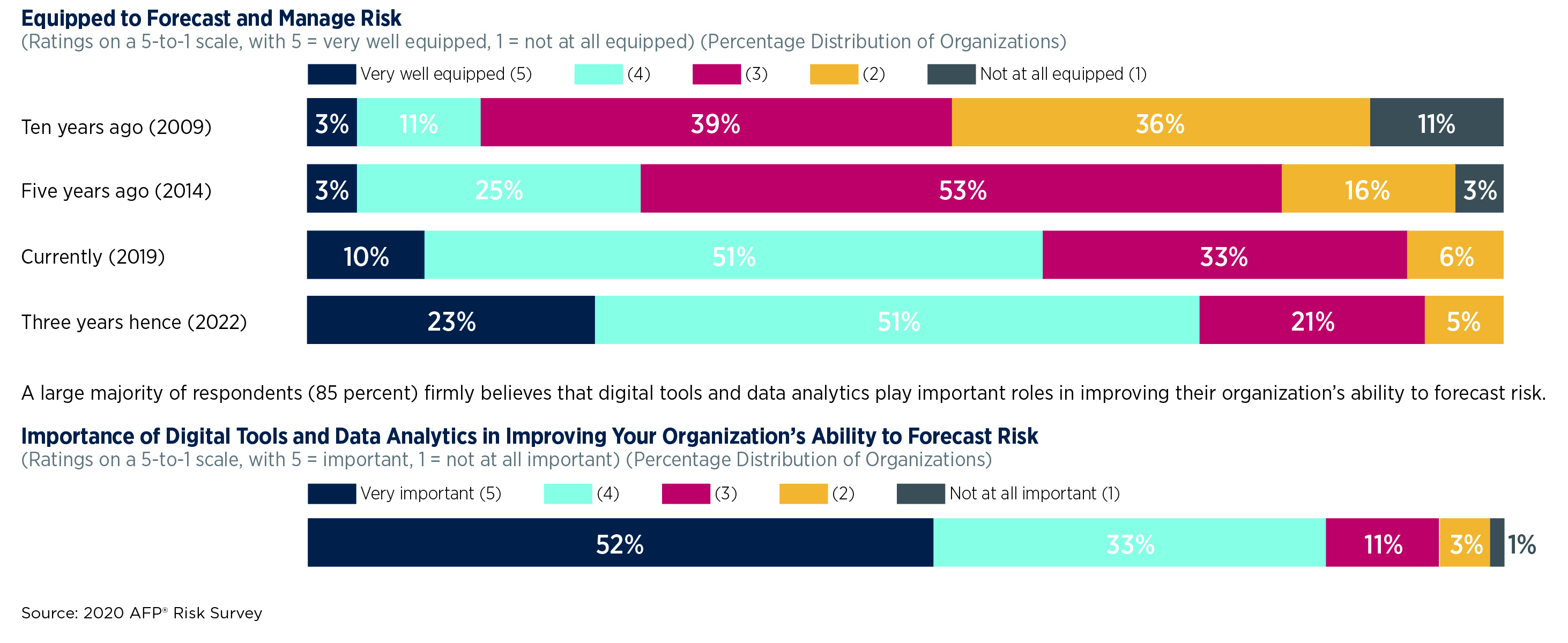 Click above to enlarge image