COVID-19 Risks Outlook: A Preliminary Mapping and Its Implications, published by the World Economic Forum with support from Marsh & McLennan, examines familiar risks that may be amplified by the COVID-19 pandemic and new ones that may emerge.

The report draws on survey results of nearly 350 senior risk professionals who were asked to identify their biggest concerns over the next 18 months for both the world and their business.
Economic distress, another pandemic, and protectionism are among the top concerns
The likely depth and longevity of the economic fallout unsurprisingly dominates companies' risks perceptions. These include a prolonged recession, the weakening fiscal position of major economies, tighter restrictions on the cross-border movement of goods and people, the protracted disruption of global supply chains, and an increase in cyber-attacks and data fraud.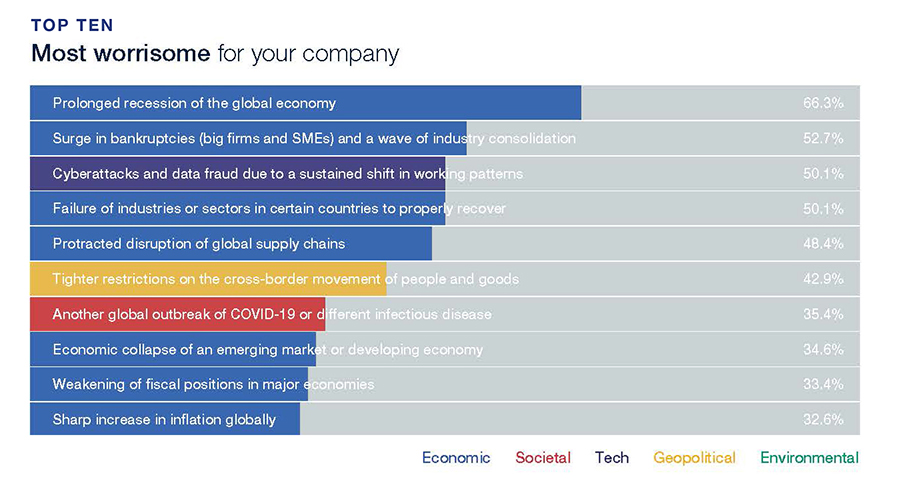 Four areas of global concern in the new emerging risks landscape
Implications for decision-makers
The legacy of the COVID-19 crisis will ultimately be determined by our collective ability to understand and preempt interdependent global risks, while being mindful of social, economic, and political imperatives.
The report sets out 20 challenges and questions that can be used as a starting point for framing discussions between businesses, governments, and societies worldwide.