From June through July, the Mercer Marsh Benefits Team surveyed 239 insurers across 56 countries to understand which health conditions, supplier factors, and consumer habits are driving costs. COVID-19 has made 2020 a challenging year. The impact of the pandemic on cost has varied based on factors such as the nature of expenses typically covered under the plans, the duration/scale of lockdowns affecting utilization, and supply-side factors like provider consolidation and pricing. 
A seismic shift in market dynamics
There are four key themes that we expect will influence the way firms prepare for the post-pandemic world and how they build future health programs. 
Exhibit 1:  Four key themes for the future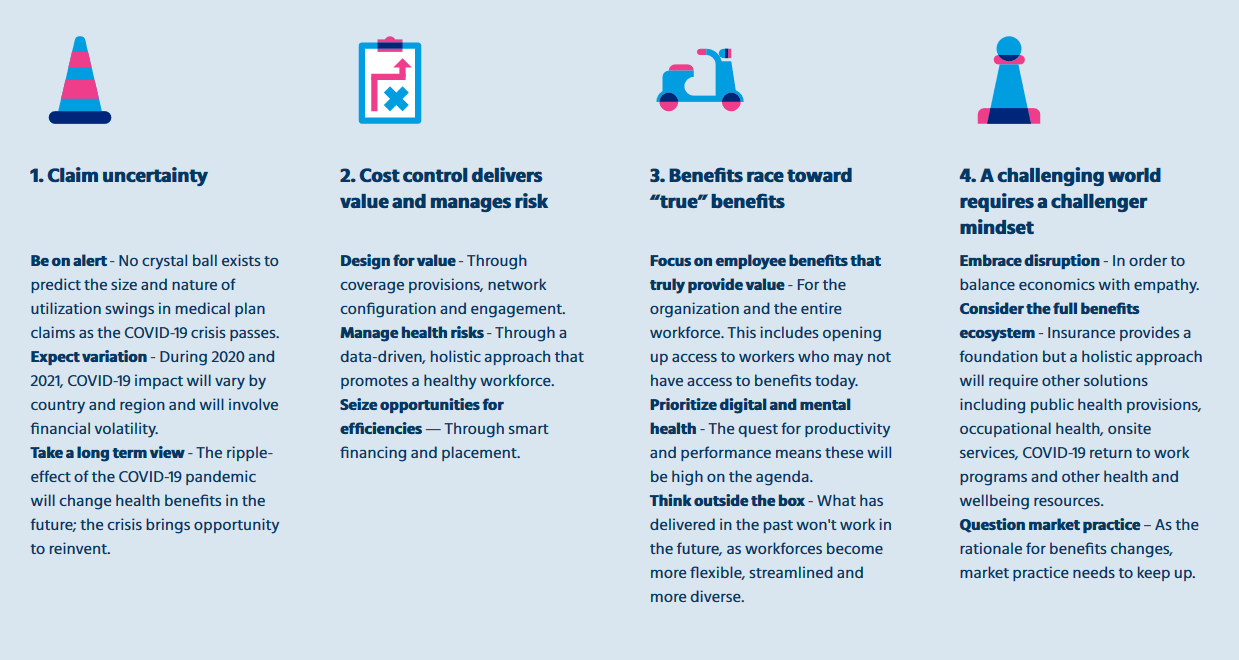 The future of work demands healthy, focused employees, and as medical trends continue to rise, now is the time to consider bold new measures to deliver maximum value and balance health care cost concerns with empathy and employee engagement.