This article was first published by Marsh in May 2020.
In an environment where distressed sellers want to close the transaction quickly, buyers may have heightened concerns regarding its ability to obtain sufficient recourse against the distressed seller for a breach of a warranty or an indemnity claim under the acquisition agreement (Agreement).
Under such circumstances, W&I insurance can serve as an alternative avenue of recourse and thereby provide the buyer with greater comfort and security.
From a distressed seller's perspective, W&I insurance can facilitate the transaction and enable the seller to optimize value from the sale, as the buyer will have reassurance that it might not otherwise have regarding the strength and reliability of its contractual protections under the Agreement.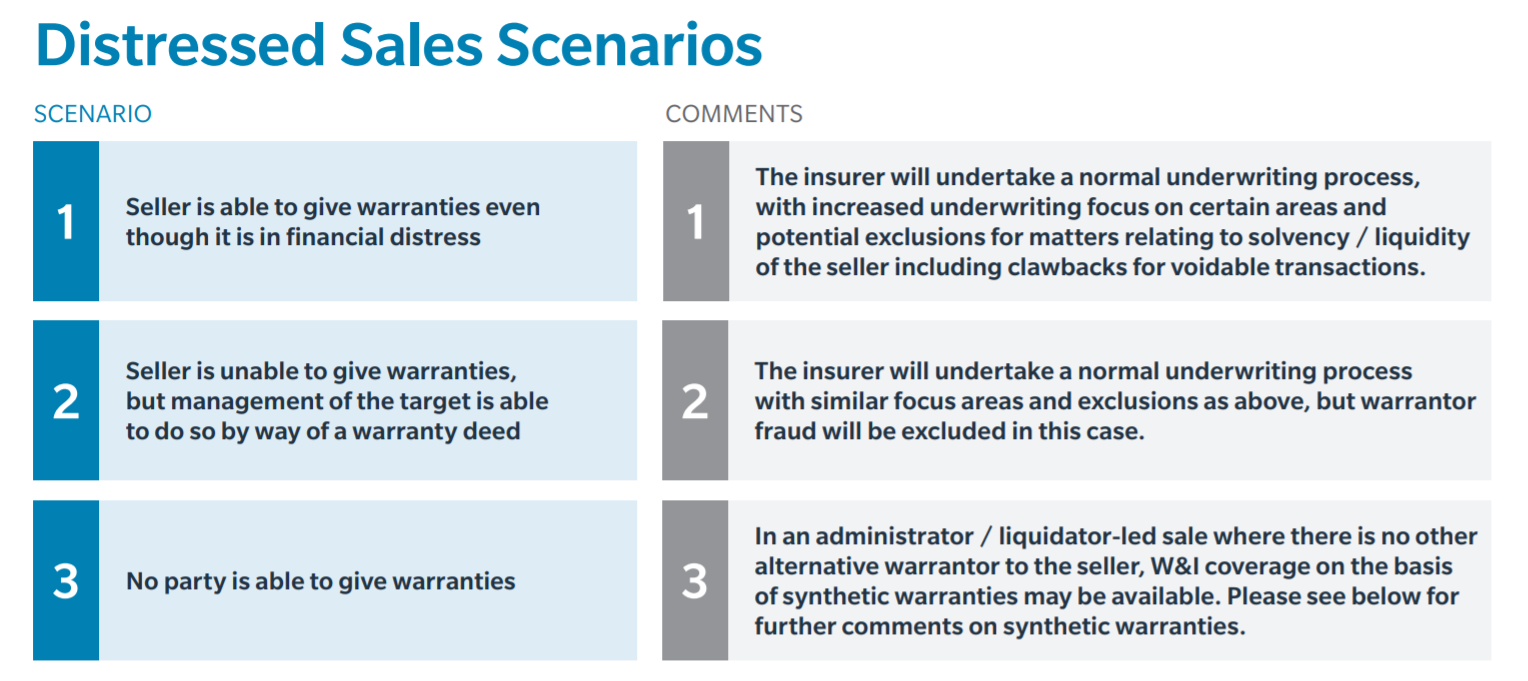 Considerations For Sellers
The seller will be expected to:

To build confidence in the sales, the seller should also be prepared to share the following:

Considerations For Buyers
Although a distressed sale tends to proceed on an expedited timeline, the buyer will still be expected to retain appropriate third-party professionals to conduct comprehensive due diligence in respect of the subject matter of all warranties which the buyer would require the W&I policy to cover.