Construction contractors face many pressures. Globally, industry-wide issues such as the changing nature of construction, the war for talent, an increasing focus on ESG, and cost pressures from the industry's highly competitive landscape have resulted in many companies continuously looking for innovative ways of working to stay ahead of their peers.
The rapid spread of COVID-19 brought many parts of the world to a halt, but in many regions construction was confirmed as an essential activity. While this allowed operations to continue, it also introduced new challenges – supply chain management and workforce safety became top of mind for many companies.
At the same time, climate change is accelerating the need for greater resilience in design and delivery to meet the evolving requirements of customers, investors, and regulators, who are all looking for a reduction in the carbon footprint of construction projects.
Infrastructure investment is being used by many governments as a means of stimulating their economies and alleviating the impact of the pandemic. The outlook for contractors remains positive, particularly where they understand the changing risk profile of the construction industry and are positioning themselves to meet evolving demands.
Within this handbook, experts from across Marsh McLennan provide insights on the risk issues that global contractors face as well as steps that can be taken to minimize their potential impact.
Please contact me or any of the specialists featured herein if you have any questions.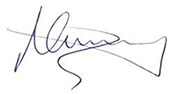 Richard Gurney
Global Head of Construction, Marsh Specialty