As innovative disruption and pandemic-induced constraints present challenges to existing business models, the convergence of complementary technologies is creating a range of capabilities in smart factories that are improving productivity, flexibility, and business continuity.
Novel combinations of artificial intelligence, Internet of Things (IoT)/Internet of Robotic Things (IoRT), and extended reality connected by 5G networks are helping smart manufacturers improve the efficiency of every step of the production process – from R&D to product assembly (see Exhibit below).
The tech ecosystem of a smart factory shop floor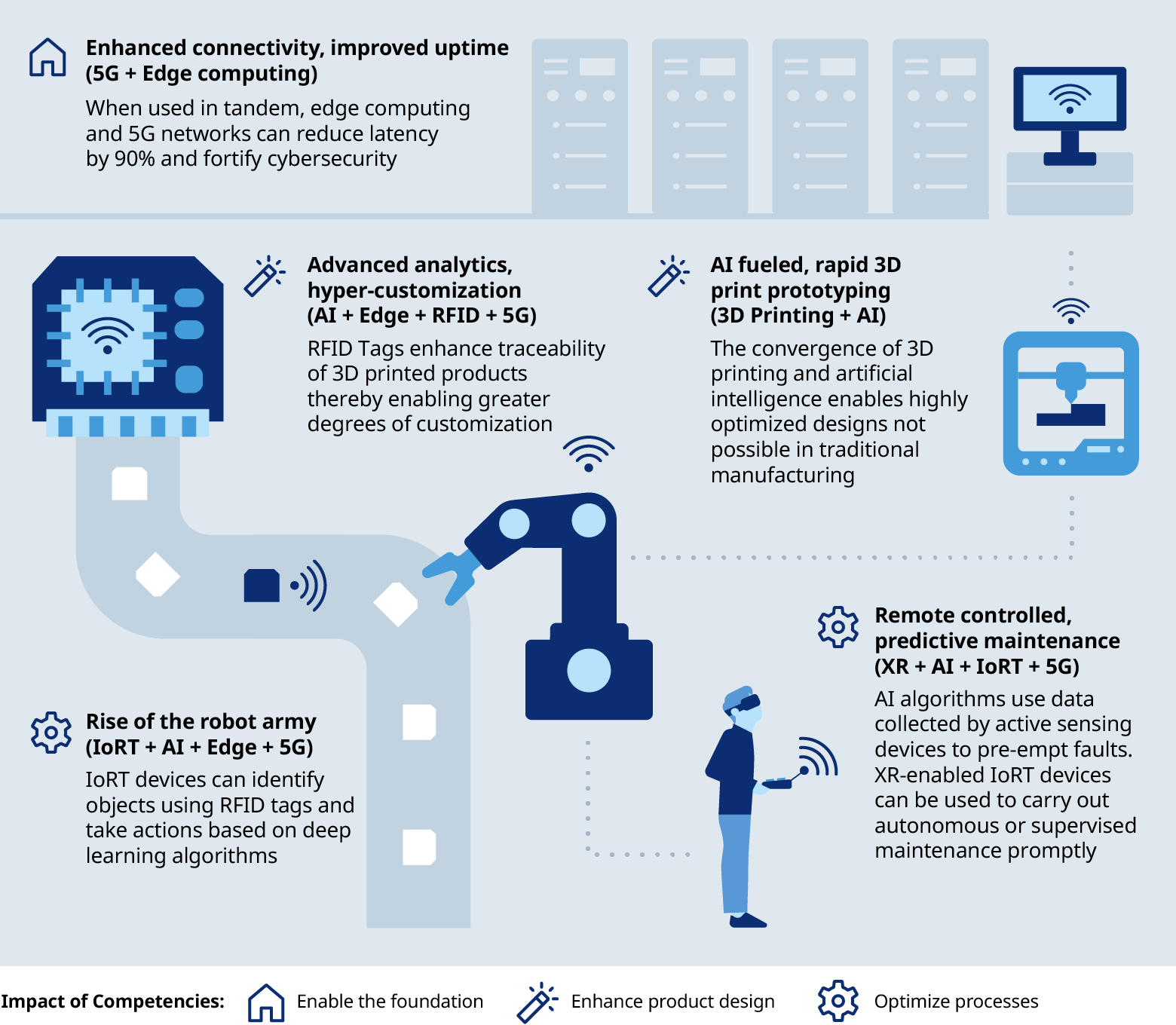 A suite of complementary technologies akin to those utilized in smart factories can equip firms in other sectors with a host of capabilities that align with business priorities — product/service leadership, customer intimacy, and operational excellence. To successfully identify capabilities and supporting technology portfolios that reduce prototyping costs, enhance service delivery, and create other competencies, firms will need to anticipate challenges associated with selecting, integrating, and maintaining complex technologies.
To help business leaders navigate the evolving technological landscape, Harnessing Technology Convergence explores use cases enabled by complementary technologies in smart factories, provides actionable insights on how businesses can emulate the success of smart manufacturers, and lists strategies for defusing cyber threats and assuaging employee concerns associated with tech adoption.