Investing in the workforce is crucial for the sustainability of the senior care sector.
The COVID-19 pandemic has taken a severe toll on the senior care sector worldwide. These more recent impacts have added to longstanding financial and operational challenges against a backdrop of intensifying demand.
Senior care providers are struggling to hire and retain workers, boost workers' skills and qualifications, and ensure workplace health and safety. These challenges are exacerbating risks associated with the quality of care as well as generating operational, reputational, and legal costs. 
Vital Signs: Workforce Challenges for Senior Care explores these the implications of these three key challenges – the workforce shortage, the skills gap, and workplace health and safety challenges. The report also offers suggestions for how providers—with adequate funding and stakeholder support—can build back better from the pandemic: by reshaping the employee experience and restructuring organizational ways of working.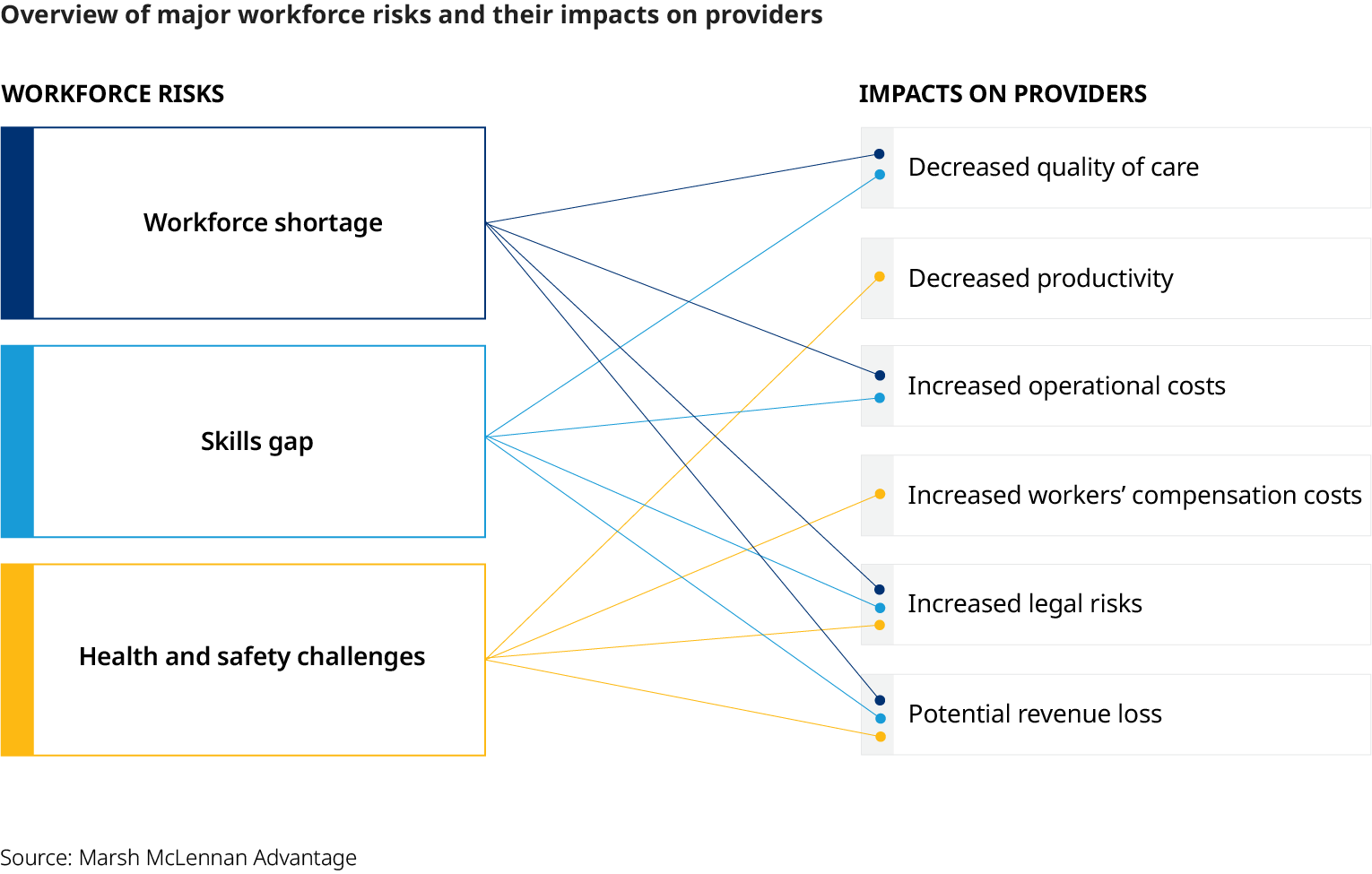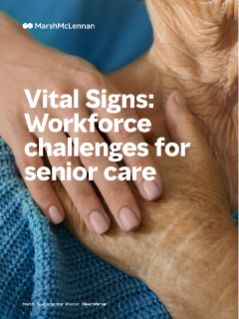 Vital Signs: Workforce Challenges for Senior Care
DOWNLOAD PDF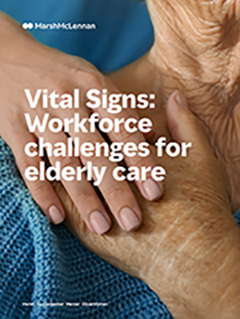 Vital Signs: Workforce Challenges for Elderly Care
DOWNLOAD PDF