Climate scenario analysis is becoming an increasingly important exercise to enable organizations to assess their organization's performance under future climate scenarios, identify climate-related risks, and grasp opportunities.
However, climate scenario analysis is a relatively new discipline for both management teams and boards of directors providing oversight of the process. For example, survey research by the National Association of Corporate Directors (NACD), suggests that that only 15 percent of boards have engaged in climate change analysis oversight.
Organizations face important choices to ensure that their climate scenario analysis approach is fit for purpose, produces actionable information for business decision making, and lays the foundations for future activities and goals. By focusing on key elements of the exercise, boards can play a critical and constructive oversight role.
Marsh McLennan's contribution to the NACD's Governance Challenges 2022: Climate Governance publication, set outs eight interrelated elements for boards to consider with management as part of effective governance and oversight of climate scenario analysis. These are: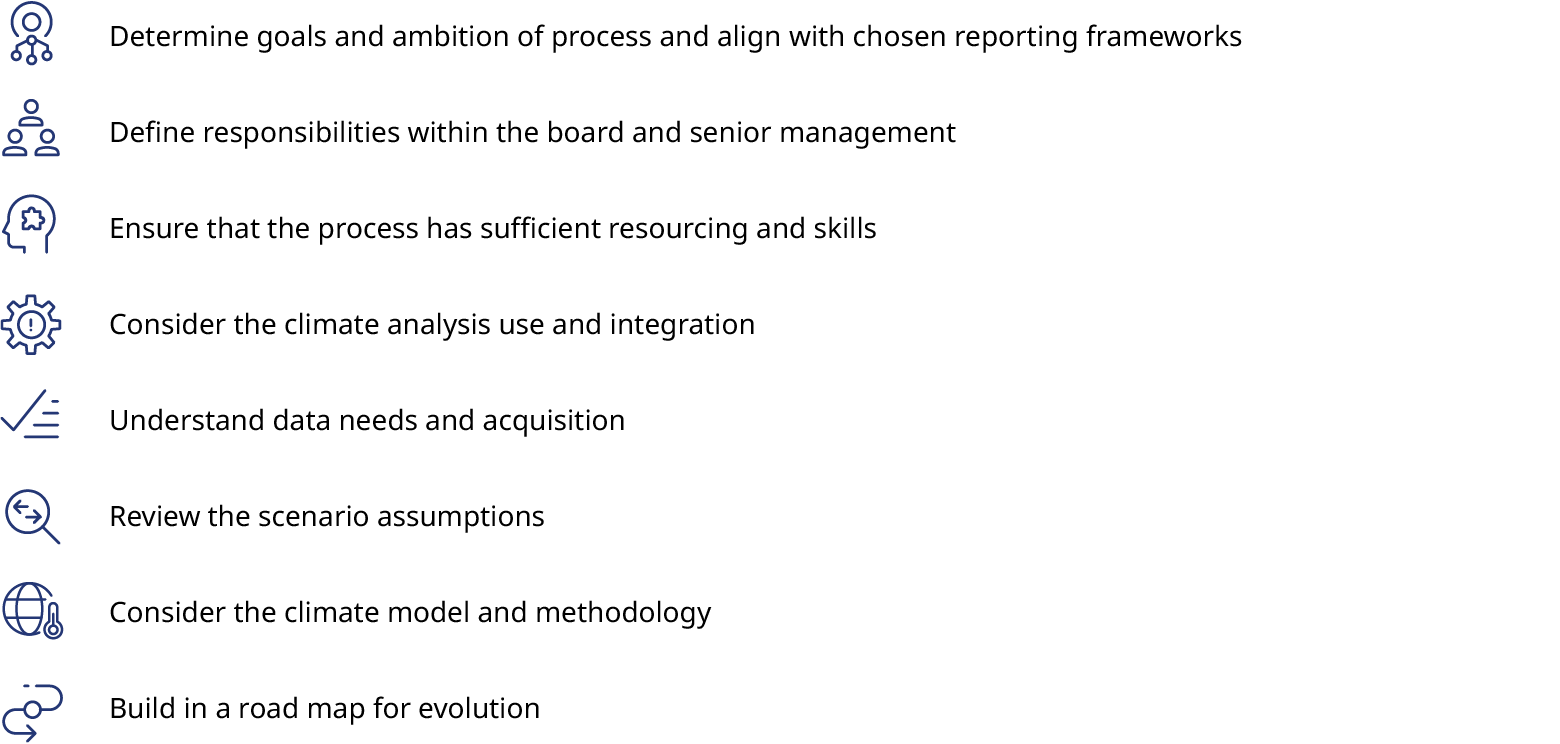 Download the article to learn more and visit NACDonline.org to access the full publication