Many health systems were strained going into the COVID-19 pandemic, are even more strained as they come out of it, and face the prospect of more shocks and stresses on the horizon.
Given the capacity crunch and related pressures, many health systems are in survival mode and may find it difficult to contemplate actions beyond immediate quick fixes. However, health systems need to shore up resilience for future risks. This includes responding to mega trends such as demographics, climate change, technological innovation, and mistrust and polarization that are changing healthcare demand, consumer expectations, and costs.
Besides ensuring survival and sustainability of the health system, investments in resilience can also improve their day-to-day functioning so they can withstand, absorb, and recover from disruptive scenarios as well as more gradual changes.
Resilience is a dynamic and continual process of preparedness, response, and recovery from shocks and stresses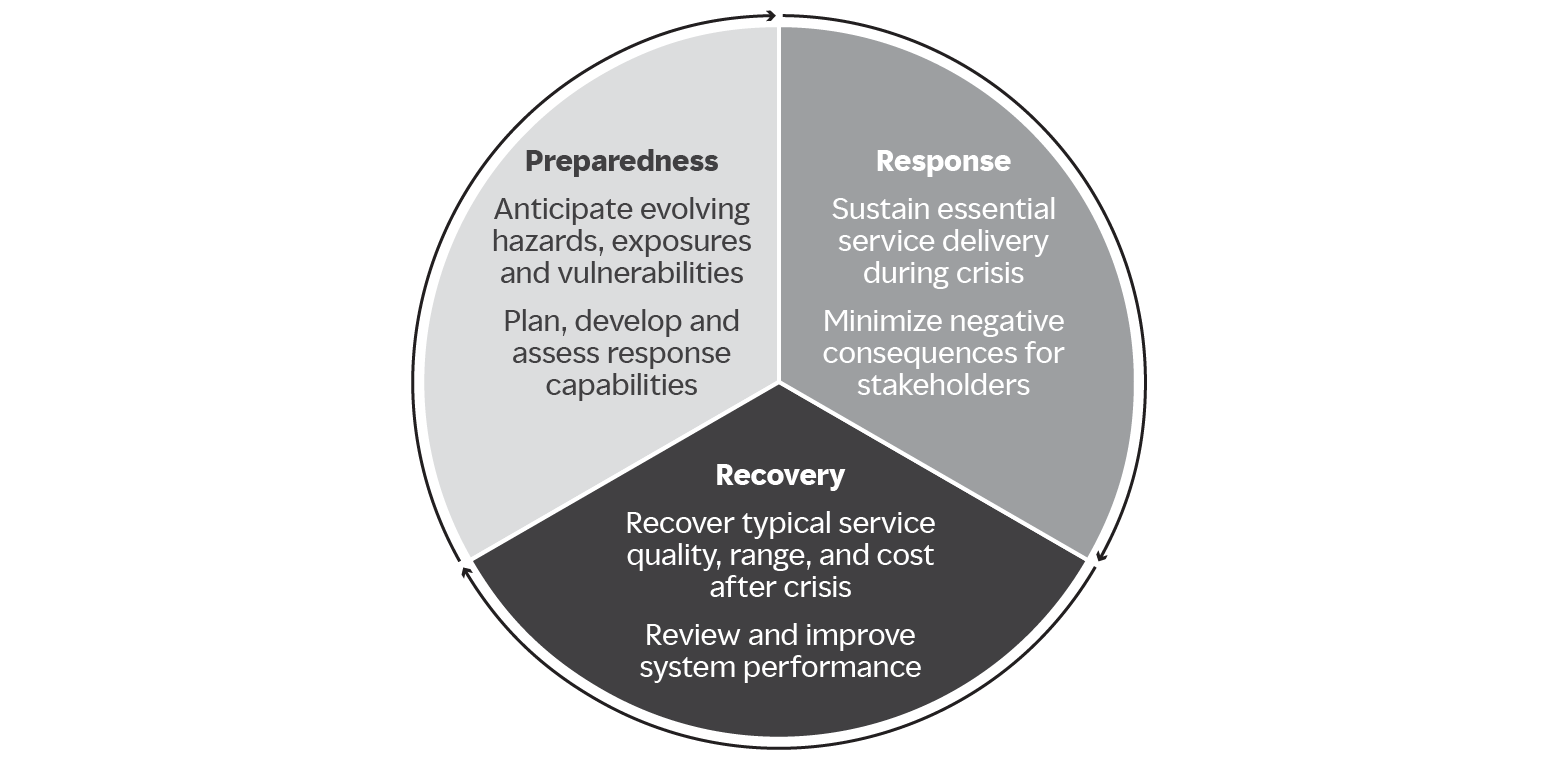 Three interlocking workforce issues affect health system resilience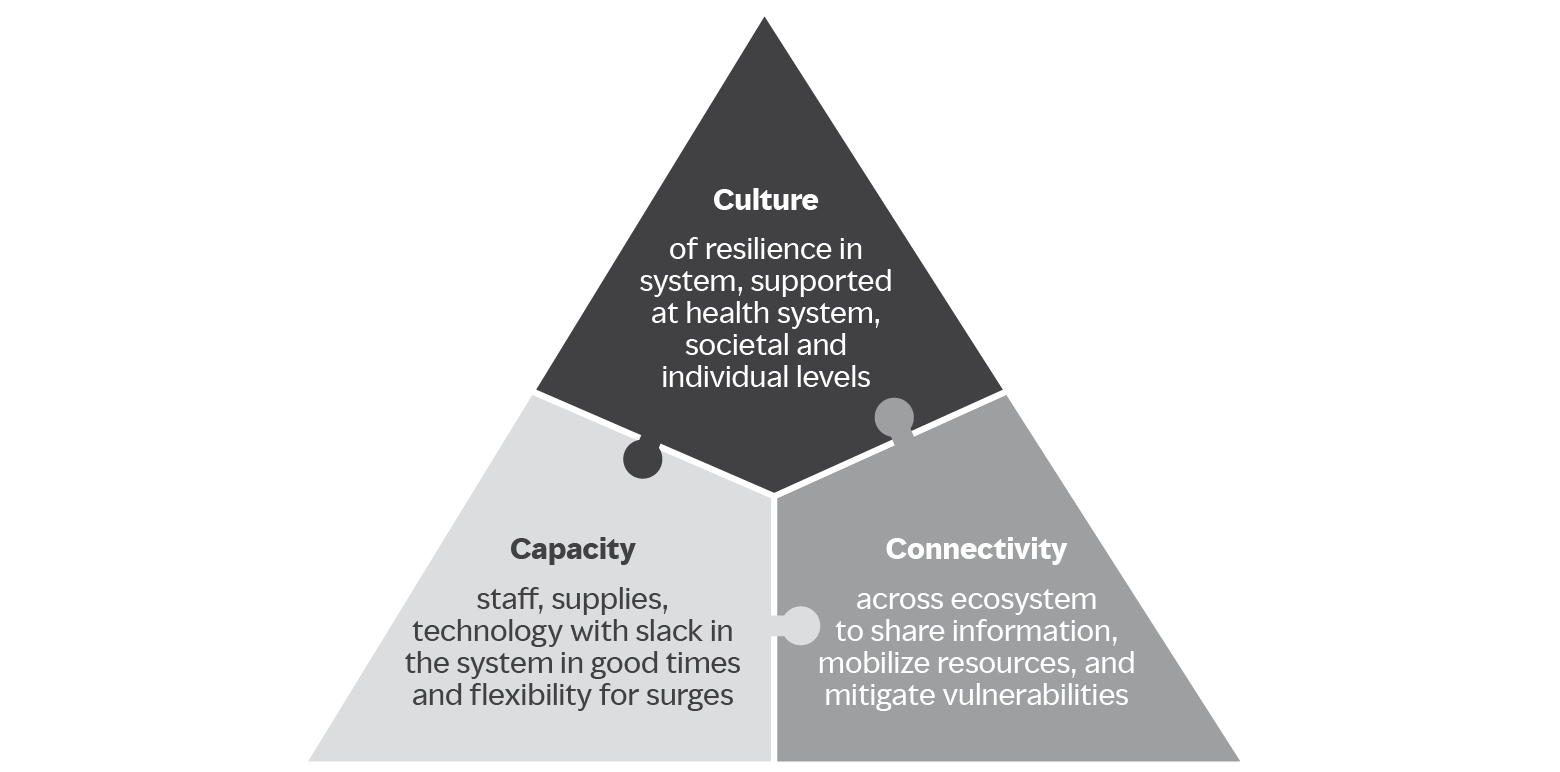 As part of a series on resilience imperatives for healthcare, Life support: a people prescription for resilient health systems examines the massive workforce challenge faced by acute-, primary-, and secondary-care providers. With workforce burnout, attrition, and early retirement aggravated by the pandemic, health systems are struggling to clear care backlogs, meet current demand, and anticipate new expectations. Three interlocking issues drive workforce fragility: 
Capacity (baseline and surge)
Connectivity (across the healthcare ecosystem)
Culture (of resilience)
The report offers ways forward for health systems, policy makers and regulators in the near, mid, and long-term to address people risks that will build resilience.