The COVID-19 health emergency - and the public health measures taken to contain the spread of the pandemic - have had devastating impacts on the businesses forced to cease or severely curtail their operations. While the consequences have varied considerably across sectors and regions, no country or part of the economy has been untouched.
In partnership with the OECD, this webinar brought together businesses, insurance intermediaries, insurance and reinsurance companies and policymakers to better understand the impact of the crisis on different types of policyholders, the challenges that insurers and reinsurers face in extending more significant support and the steps needed to find a solution to ensure greater financial impact management in the future.
 Participants shared experiences from different sectors and regions to build a greater understanding of the challenges and support greater financial resilience and solutions towards future pandemic losses. Below are the event highlights and reports created following the discussions.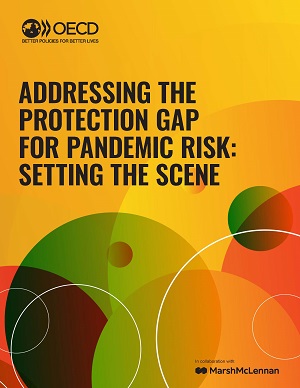 Setting the Scene
This document provides an overview of the impacts of COVID-19 on businesses and the implications of limited insurance coverage for pandemic-related revenue losses as well as some of the proposed solutions for establishing insurance coverage solutions in the future.
Download PDF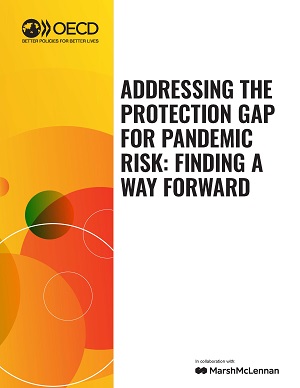 Finding a Way Forward
This document outlines the main outcomes of the discussions, including the challenges to insurability of pandemic-related losses, opportunities to improve insurability and some of the critical next steps for building future resilience against pandemic risks.
Download PDF