Resources for right now
As 2023 gets underway, our business teams have top of mind the multiple challenges facing today's executives, including an increase in cyberattacks, the effects of climate change, aftershocks from the FTX collapse, the consumer outlook in China and ongoing uncertainty over navigating the trifecta of inflation, recession and a tight labor market. Their latest research points pathways forward on these issues and more: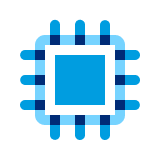 Strengthen Cybersecurity With 12 Key Controls
What can I do to better protect my company from a ransomware attack? Do we understand our critical assets and their vulnerabilities? What insurance and cybersecurity consulting solutions are best?
As cyberattacks continue to increase, fueled by more sophisticated and persistent attackers, these are just some of the questions being asked by many senior executives.
In a comprehensive and practical guide, Marsh identifies the top 12 controls considered as best practices by cybersecurity experts and insurance carriers alike.
Narrowing the Protection Gap: Climate Change and the Public Sector
As our climate continues to change, the number and severity of significant disasters is projected to increase. The disaster burden not only strains individuals, but governments as well. Disaster risk financing and public-private partnerships can open new opportunities to unlock risk capital and expand risk transfer solutions.
Partnering is key for tackling the most pressing challenges of the day and new thinking by insurance professionals, capital providers, policymakers and regulators is needed to create win-win arrangements.
In this episode of Fo[RE]sight, Guy Carpenter experts Joe Becker and Ruth Lux discuss climate change impacts on the public sector, facilitating risk transfer through resilience and how insurance professionals can help address growing protection gaps.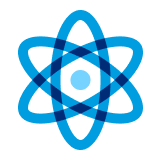 FTX Aftershocks Continue Amid Recovery in Crypto Prices
The fallout from the collapse of the FTX exchange threatened to bring down another digital assets firm even as prices of some major cryptocurrencies rallied sharply and FTX's new chief executive said he was considering trying to revive the bankrupt exchange.
These are among the significant recent developments in digital assets, according to our biweekly survey of trends in the future of money.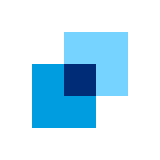 What To Expect From Chinese Consumers In 2023 And Beyond
Due to recent COVID-19 outbreaks throughout China, its consumer sentiment has plunged significantly across all income and age groups.
The country's total retail spending in 2022 declined by 0.2% year-on-year, and its discretionary spending declined by 3.1% year-on-year.
Looking ahead, do Chinese consumers still feel positive about 2023? How will the spending habits of Chinese consumers change? To understand the latest consumer sentiment, we conducted a pulse check with 1,500 Chinese consumers in late December 2022 on their expected spending, purchase preferences and desire to travel in 2023.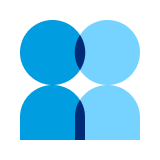 The post-pandemic global economy has brought a new set of challenges for organizations. In response, business leaders are drawing on their experiences of previous crises to prepare their companies for a turbulent 2023.
A perfect storm is forming, with a combination of high inflation rates, a looming recession, talent shortages, supply chain disruptions and geopolitical tensions all having a significant impact on both local and global markets.
Executives have difficult choices to make. Should they invest for tomorrow or cut costs today? Should they focus on improving workforce efficiency, health protections and internal talent flows or should they slash headcount and pull back on wages? Would it make sense to sell off parts of their business to free up capital to help expand their footprint? Or should they increase their strategic partnerships? 

The big picture
Businesses are facing a turbulent year, marked by continued inflationary pressures, supply chain disruptions and rising geoeconomic tensions:
Global Risks Report 2023
The World Economic Forum has published the GRR in collaboration with Marsh McLennan since 2006 to provide an assessment of the global risks landscape.
Global Risks Report 2023
The World Economic Forum has published the GRR in collaboration with Marsh McLennan since 2006 to provide an assessment of the global risks landscape.
A closer look
Incorporate our expert guides to navigating shifting business trends into your planning for the new year and beyond:
Businesses already bruised by the pandemic need to prepare for the next round of challenges and opportunities by trying new things and seeing what works. Companies will need to make tradeoffs as they face ongoing challenges, including climate change and China's shifting COVID policies.
More from Oliver Wyman Forum >
Economic and Market Outlook 2023
So, where are we now as we reach the end of 2022? Economies have overheated and have begun slowing down, with some potentially in recession already. Are we there yet? Will monetary tightening lead to a deep recession? We believe the answers lie in inflation dynamics.
More from Mercer >
Workers' Compensation: What to Expect in 2023
As society continues to emerge from the pandemic, businesses have had to balance workplace productivity with employee needs, adjusting to a workforce that is a mix of remote, in-office, hybrid and flexible hour workers. What workforce issues should employers be thinking about in 2023?
More from Marsh >