Fostering responsible business is at the heart of what we do – it drives our business behaviors and strategy, our commitment to investing in and developing our colleagues and our environmental and social practices and policies.
Strong and effective governance practices—developed over 150 years through a commitment to ethics and integrity, board diversity and independence, and stakeholder engagement—underpin our ability to support our clients and our communities.
Internal
We appointed our 5th consecutive diverse candidate, Jane Lute, to our Board of Directors. Of our 13 directors, three are women and three are men who are racially or ethnically diverse. 
100% of our colleagues certified their commitment to live The Greater Good and win with integrity.
We published Client Engagement Principles in May 2020 to help us navigate an evolving risk landscape, to make responsible decisions and better serve the long-term interests of our clients and the communities in which they operate.
External
Mercer's Executive Rewards practice advised more than 350 clients in 2020 on shareholder engagement and shareholder voting policies across all aspects of executive pay and corporate governance.
Marsh issued FAQs to clients to explain the threats of "silent cyber" and provided guidance to help policyholders maximize cyber coverage.
We partnered with the World Economic Forum to publish the Global Risks Report, which provides a rich perspective on the major threats that may impact global prosperity in 2020 and over the next decade.
Government Relations and Managing Political Interests
Marsh McLennan views its engagement with government as part of responsible corporate citizenship.
Our Government Relations team represents our public policy priorities by strategically engaging policymakers and external stakeholders. This includes sharing thought leadership with policymakers, providing expert testimony and engaging with trade associations and coalitions to amplify our messaging.
Marsh McLennan's government relations activity is subject to our code of conduct, The Greater Good, and other corporate policies that address interactions with public officials, gifts and entertainment of public officials and corporate political contributions.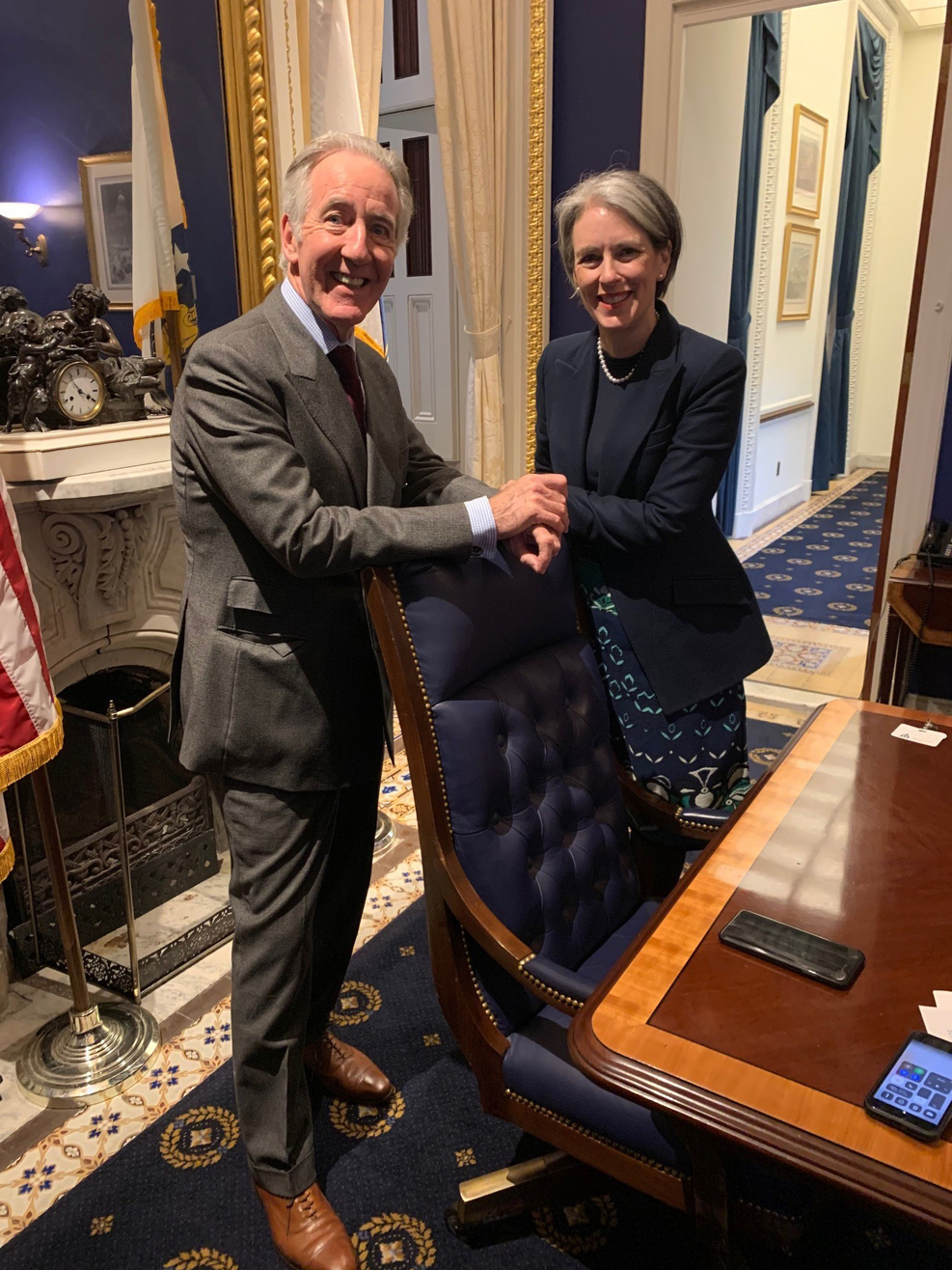 Martine Ferland, as Vice Chair, Marsh McLennan and CEO of Mercer, visited Capitol Hill in February 2020 to meet with Richie Neal, Chairman of the Ways & Means Committee. They discussed our client priorities relating to retirement and Mercer's support for the recently passed SECURE Act.