On Tuesday, Feb. 15, from 10:00 – 11:00 AM EST, please join us for a lively conversation with Wall Street powerhouse Carla Harris. She will discuss what leadership looks like today and how organizations can tap into the tremendous value of Black talent and clients. 
Carla is Vice Chairman, Managing Director and Senior Client Advisor at Morgan Stanley. She serves on the boards of various non-profits and corporations and is the author of three books, including the soon-to-be released Lead to Win. 
Opening and closing remarks:
John Doyle
Group President and COO of Marsh McLennan
Gail Evans
Chief Digital Officer of Mercer 
Moderators:
Sandra Pemberton
Senior Client Manager, Mercer
Fred Smith
MD and Senior Corporate Segment Leader, Marsh
Bringing the real you to work allows you to be free! Free to learn new concepts, free to be creative and responsive, free to take risks—all of which helps to enhance the professional that you are and makes you valuable to the organization.
From "Expect to Win" by Carla Harris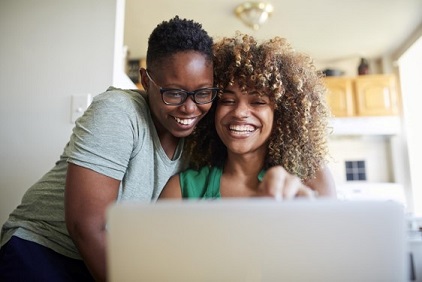 Join Marsh McLennan's Global Black Colleague Network and Mercer's Atlanta Change Makers for a Client Panel and Breakout Workshops on Thursday, Feb. 24 from 11:00 AM – 12:30 PM EST.  The virtual event will feature discussions with leaders on how to bring about positive change for the Black community. 
Topics will include the importance of DEI engagement with minority business leaders, the value of a diverse, equitable and inclusive colleague culture, and career development tips and lessons from the Black experience.
Opening and closing remarks:
Martine Ferland
President and CEO of Mercer
Moreland Murray
Chief Inclusion and Diversity Officer of Marsh McLennan
Moderator:
Tammy Franklin
Chief Digital Officer of Marsh
Guest speakers:
Keyra Lynn Johnson
Vice President and Chief Diversity, Equity and Inclusion Officer of Delta Air Lines
Nancy Flake Johnson
President and CEO of Urban League of Greater Atlanta
Milton Jones
Founding Member of Peachtree Providence Partners
Making the change breakouts:
Simone Brown
Senior Manager – Global Events, and EMPOWERED Race and Ethnicity Employee Network Advisor, Oliver Wyman
Active Allyship
Michael Garrett
DEI Specialty Principal, Mercer
Striving for Health Equity 
Stacy Lindley
Principal, DEI Consultant, Mercer
Closing Gaps for Black Employees in the U.S. Workforce
Kevin Bryant
U.S. Public Entity Practice Leader, Marsh
Marsh McLennan has planned a full slate of events to mark Black History Month with colleagues across our businesses. Opportunities to contribute and get involved include special colleague giving opportunities and social impact programs as well as conversations on navigating a diverse workplace, the racial wealth gap and strategies for success, and the power of authenticity.