May 1 - May 31 
Global Volunteer Month 2023
Each May we celebrate Global Volunteer Month across Marsh McLennan as an opportunity to come together to make a difference in the communities where we live and work. Our 86,000+ colleagues around the world are encouraged to participate and give back through volunteer activities and by donating to causes close to their hearts.
Bermuda
Railway Clean Up
Our Marsh McLennan and Marsh colleagues in Bermuda took part in a local railway clean up and collected 700+ pounds of trash along the way. Thank you to everyone for dedicating 282 combined hours to make a difference in your community!
Mexico City
Primary Colors
Our Marsh Mexico City team spent time participating in the rehabilitation of educational spaces for a local primary school, including painting a mural to make students aware of water and environment care. Our colleagues feel thankful to take part in this opportunity and to spend time together in-person after two years of being remote.
Ohio
Power Tools & Paintbrushes
Our Ohio office spent time at the Furniture Bank of Central Ohio as part of our Social Impact program. Our colleagues were using power tools and paintbrushes to build tables and beds for those of the community in need. Thanks to everyone at Mercer, Marsh and Oliver Wyman for participating!
Istanbul
Seaside Sweep
Our Mercer and Marsh colleagues in Istanbul, Turkey, did a seaside cleaning activity with the Turkish Marine Environment Protection Association. Together they collected 52.5 kg garbage, including 13.5 kg plastic, 27.5 kg glass, 10.5 kg metal and more! What a great way to make a difference!
Ireland
Branching Out
Our Mercer Ireland team recently spent time giving back to their community by planting trees and learning to play a role in protecting and restoring Ireland's biodiversity. Thanks to Hometree for the opportunity to make a positive and lasting difference.
Denver
Good Groceries
A volunteer event in Denver brought together Marsh and Mercer colleagues to volunteer at Metro Caring, a local food center that provides nutrition at no cost to local residents. They unloaded boxes of food, stocked shelves, greeted customers and assisted customers with carrying their groceries.
Mumbai
Upbeat Vibes
Colleagues got together to brighten a school for underprivileged kids in Mumbai. The morning was spent painting walls, cleaning furniture and rearranging classes – hours of dedicated work that transformed the school, giving it a fresh look and an upbeat vibe.
Make a Difference 
Voices from our colleagues
We caught up with Gayatri Sonar, Senior Manager CIS-IT Applications, Marsh McLennan Global Services India, on her experience volunteering with colleagues to distribute food to local families in need: 
Tell us about the volunteer day.
Alongside a group of 15 colleagues in the India CIS Tech Team, we worked with the organization Robinhood Army, to brainstorm ideas and arrange an impactful volunteer day in the Pune region. We bought food essentials including flour, rice, dal, salt, oil, tea and spices, and packaged the items into food parcels then distributed to 63 families in the Yashwant Nagar area. Colleagues spent time speaking with the families living there, listening to their stories and learning about their experiences. 
Why do you think it's important to give back?
In addition to the impact we made to the community, giving back and making a difference feels good. We were able to spend time directly with the people we helped which was a unique experience. You can really see, feel, and understand the difference you're making to people's lives. This type of activity helps bring perspective and gratitude for your own life. We're all looking forward to participating in Global Volunteer Month this year.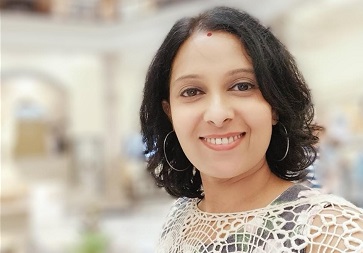 Hear how Tiago Pimentel, the Head of Marketing and Communications for Mercer Portugal and a Social Impact Ambassador, worked with our cross-business Social Impact Committee to organize a full day of volunteering for 350 colleagues:
What did colleagues do on the day?
We partnered with many local organizations. Colleagues renovated different nonprofit centers supporting seniors, children, mental health and a dog shelter. They also volunteered directly with the people through activities such as playing games with seniors, children and hosting a talent show for those with mental health challenges.
Why is it important to do this and how has it made a difference in your communities?
It's very important as our actions really make a difference—without us they would be unlikely to find support. Colleagues are very keen to help, evident in the positive feedback we receive each year from those who attend. It's a unique opportunity for colleagues across Marsh McLennan to connect, to deepen existing relationships and build new ones while benefiting the community. To experience the positive impact you're having on someone's life first hand is something you don't forget!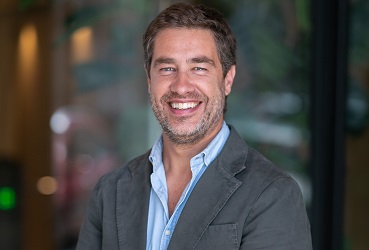 We hear how Tesantha Naidoo, Principal at Mercer Career Consulting, South Africa, co-hosted an event to inspire a group of local female students to achieve their dreams and career aspirations:
Tell us about the volunteer day.
As part of our observance of International Day of the Girl Child, a day dedicated to recognizing girls' rights and the unique challenges girls face around the world, the Mercer South Africa Social Impact team hosted the top 10 female students from a school in Johannesburg at our offices. The aim was for the students to understand what a day in the life of a Mercer colleague feels like and inspire them on their career journeys. The students were given a tour around the office and got to spend time sharing their experiences and learning from members of the Mercer South Africa team.
What did the colleagues take away from the experience?
Learning about the personal experiences of the students and each other was a very humbling experience for us all. We learned a lot about each other's backgrounds and got to understand how some colleagues have had particularly challenging life events to overcome. We hadn't connected like this before; it's made us appreciate and understand each other in a deeper way and brought us closer together.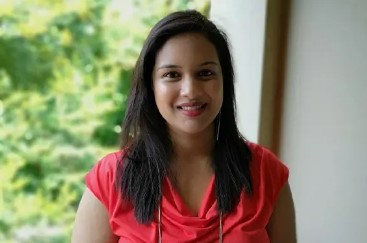 Hear how Cecilia Tornel, Executive Assistant, Lippincott in Mexico, volunteers with Missing Maps to put people living in at-risk communities on the map:
What is mapping?
Mapping takes place with our nonprofit partner, Missing Maps. There are parts of the world completely unmapped, including entire cities. People living there effectively are 'missing' from maps as are many remote communities. A lot of these unmapped places tend to be in developing countries and are more likely to require humanitarian assistance.
How does the mapping have an impact? 
Marsh McLennan colleagues' volunteer work with Missing Maps made 400,000+ people visible in 2022! Without being on maps, these at-risk communities are unknown to humanitarian agencies and are extremely vulnerable to the impact of disasters and crises. For example, in Guatemala, the impact of the catastrophic floods following hurricane Eta in 2020 is still being felt. The mapping of remote buildings helps identify settlements to support rebuilding and risk prevention programs for future disasters.