Celebrating Women's History Month
Women's History Month is recognized in March in the United States, the United Kingdom and Australia and commemorates the accomplishments made by women all around the world. Throughout the month, we are taking the opportunity to acknowledge our female-identifying colleagues globally: their reflections, lessons learned and contributions to our company and community.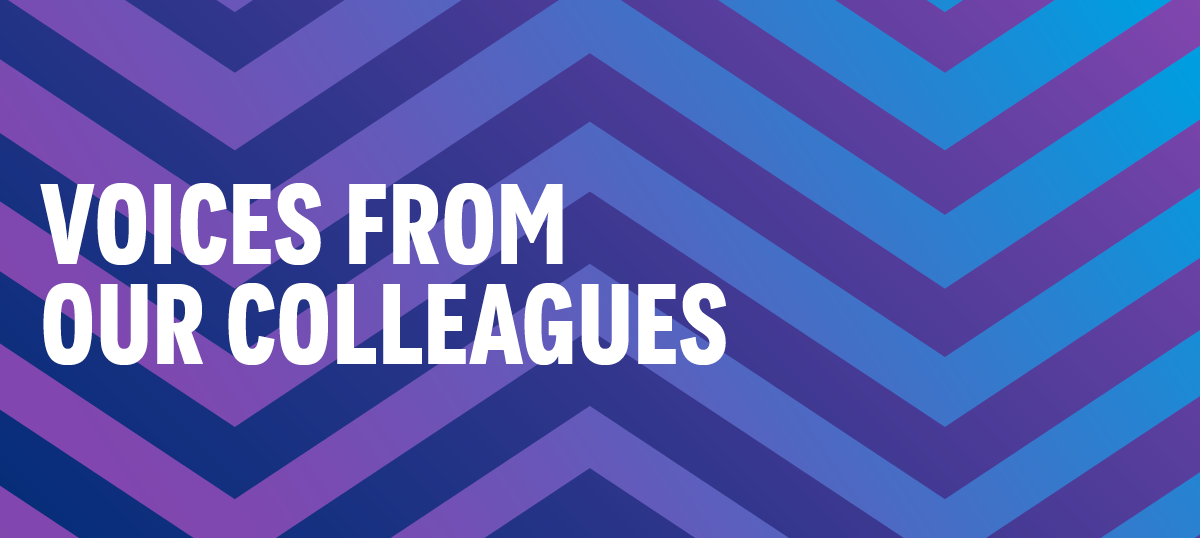 IM Marsh McLennan
"We are the risk advisors of the future," Marsh Advisory's Anyssa Close dishes on her day-to-day as an AVP, our culture of mentorship and how she's designing an #MMCareers path all her own.
IM Marsh McLennan
"We are the risk advisors of the future," Marsh Advisory's Anyssa Close dishes on her day-to-day as an AVP, our culture of mentorship and how she's designing an #MMCareers path all her own.
It's Time to Lift Up, and Really Listen to, Women's Voices
Rupal Kantaria is a partner at the Oliver Wyman Forum, the think tank of the global consultancy, and co-leads Oliver Wyman's UK Social Impact team. She shares these reflections for International Women's Day:
As we prepare to mark International Women's Day, we can celebrate significant progress toward gender equity in recent decades. Women occupy two of every five board seats at FTSE 350 companies, achieving the target set by a government-backed business group three years early, according to the latest FTSE Women Leaders Review.
Yet as far as we've come, it's important to emphasize how far we still must go to enable all women to fulfill their potential.
Consider a few facts:

Progress on closing the gender pay gap has slowed over the past decade, and actually reversed during the pandemic. 
The UK has rules requiring paid maternity leave and unpaid parental leave, but one in nine pregnant women lose their jobs for being pregnant. 
One in four women in this country suffer rape or sexual assault in their adult life, yet only one in 100 rapes were reported to police and resulted in a charge in 2021, according to Rape Crisis.
113 countries around the world do not have laws to ensure equal pay for equal work among men and women.
It is more than a century since the first International Women's Day, and yet women from all backgrounds and in all spectrums of life continue to face challenges because of their gender. These barriers may be ones of culture and unspoken bias rather than formal rules, but they can still be a powerful constraint. Just ask the woman who may be as educated and experienced as her male counterpart yet is deemed to be bossy or too aggressive when she speaks up, rather than decisive.

For six years, I have helped curate an International Women's Day speaker showcase at the House of Lords along with Lady and Lord Popat and Rupa Ganatra. This is off the side of my desk, when I am already stretched and looking for things to not do. Why, when I highlight the same issues year in and year out? Because I cannot sit down and accept that simply because of our gender, we do not deserve equity.
This year's speakers show the breadth of areas in which women are fulfilling their potential and forging opportunities for others.
They include voices of women like Shermeen Kazmi, an accountancy partner who cherishes the flexibility her employer has given her to balance her career with being the mother of three young girls but realizes many others aren't so fortunate. To truly eliminate the career penalty motherhood often entails, she calls for stronger policies on childcare and the promotion of equal parenting.
Women like Payzee Malika, a Kurd who emigrated to the UK from Iran at age 11, was forced into an arranged marriage at 16, and went on to found a women's rights organisation that led a campaign that finally, just last month, banned all forms of child marriage in England and Wales.
Women like Michelle Griffith Robinson, a former Olympic athlete who campaigns for more education and employer action plans to help women cope with the strains of menopause rather than take a career detour.
Women like Ellie Downie, the former European All-around gymnastics champion who joined her sister in blowing the whistle on a culture of physical and emotional abuse in British Gymnastics, prompting an ongoing series of reforms in the sport.
Women like Simran Kaur, a speaker, author and podcaster who promotes financial literacy and activism as the path to greater choices and freedom under the Girls That Invest brand.
Their stories serve as a source of inspiration and show what is possible to achieve. Every woman can be a changemaker and use her voice and actions to create opportunity. Whether that means achieving a more equitable sharing of unpaid work at home, demanding equal pay for equal work on the job, campaigning for stronger climate action, running for public office to shape policy or striking out on her own to create a business – any action that fulfills human potential and opens doors for others should be celebrated.
It is also vital for men to listen to women's voices, to be true allies and recognize that they have a responsibility to drive change for the women in their lives.
It will take all our voices to bring about real change in expectations and behaviour in society. And to make sure that our daughters and granddaughters aren't continuing to fight for true equity of opportunity 100 years from now.
Addressing Menopause, Ageism and Bias in the Workplace
This article was originally published by Yvonne Sonsino, Global Co-Leader Next Stage at Mercer, and Azka Ali, Actuarial consultant at Mercer UK, on Marsh McLennan LinkedIn. They share research on how older women still face barriers in the workplace including ageism, discrimination and bias: 
It's 2023. To be writing this piece for Women's History Month and still finding so many gender gaps and systematic shortcomings is depressing. Bringing more awareness to these issues is the least any of us can do. Active campaigning with governments, employers, family, friends, in fact everyone is needed. Even my granddaughters know the size of the gender pension gap in the UK (in excess of 40%, seeing that you ask). It's even higher in Japan, Mexico and Austria.
In the next 10 years, women over 55 will increase by 13% in the US workforce alone, driven by the need for additional income to make up the gender pension gap and a desire to stay active.
Mercer's Global Talent Trends data shows that 84% of people expect to work beyond retirement age for the same reasons – up from 74% three years ago.
Against the backdrop of longer lives – average life expectancy increased by more than six years between 2000 and 2019* – it is essential for leaders to understand the unique needs and challenges that women face as they remain in the workforce including menopause, a greater share of caregiving as well as longer life expectancy.
Women tend to live five years longer, on average, than men, which means they need to save more money for retirement. Adding to these saving pressures, women are also more likely to have gaps in their employment history and are at the losing end of pay inequity.
These factors contribute to the gender pension gap, which in real terms equates to a shortfall of $8,400 per annum compared to men in the US for someone on average earnings. You can read our article on actions that can be taken, such as offering targeted financial wellbeing solutions for women but also deep rooted cultural and systemic changes are still needed. Mercer's Next Stage paper offers a complete narrative on the issues at stake and interventions being made by forward-thinking employers.
The number of women who will experience menopause whilst in employment is increasing. Employers and leaders need to be aware of the physical and emotional challenges that women face during this phase of life.
In one study, women who reported at least one problematic menopausal symptom at the age of 50 were 43% more likely to have left their jobs by the age of 55 and 23% more likely to have reduced their hours**.
There are costs to women themselves, employers and the wider economy of failing to support women though menopause. Employers can provide support such as flexible work hours, access to private spaces for rest and relaxation, menopause leave and medical benefits such as subsidized HRT.
Older women still face barriers in the workplace including ageism, discrimination and bias. To #EmbraceEquity for older women, employers need to foster an inclusive workplace culture that values diversity and encourages collaboration across all generations.
This includes creating opportunities for mentoring, training and career development for older women, as well as ensuring that their voices are heard and valued. There should also be recognition for the unpaid work carried out by women, valued at around 10–39% of GDP. 
As we celebrate Women's History Month, it's vital to acknowledge the unique needs and challenges that women face as they age and remain in the workforce. Government, employers and leaders need to be proactive in creating policies and cultures that adequately address the needs and ambitions of older women.
Women themselves also need to take charge and ask for support, invest in their learning and health and understand their financial matters better. Start with our granddaughters – give them the tools and knowledge to rewrite history.
*https://www.oecd-forum.org/posts/redefining-reality-the-truth-behind-the-unpaid-care-economy#:~:text=The%20International%20Labour%20Organization%20(ILO,manufacturing%2C%20commerce%20or%20transportation%20sectors.
** Menopause and the workplace - Women and Equalities Committee (parliament.uk)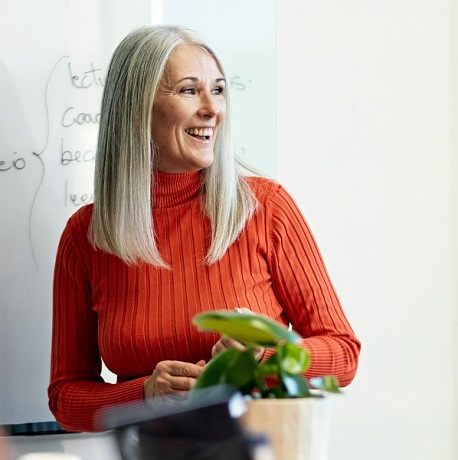 Using Struggles as Learning Opportunities
Pinar Colakoglu, Head of Business Operations, Mercer Türkiye, talks about returning to the workforce as a mother, the power of yoga and her work helping to create disability accessibility in Türkiye:
What is your heritage and how do you identify yourself?
My grandparents immigrated to Türkiye from Crimea. All Crimean immigrants lived in Aksaray or Istanbul. Everyone helped each other as a big family to build a new life and survive. This is how my grandfather and grandmother met, fell in love and got married.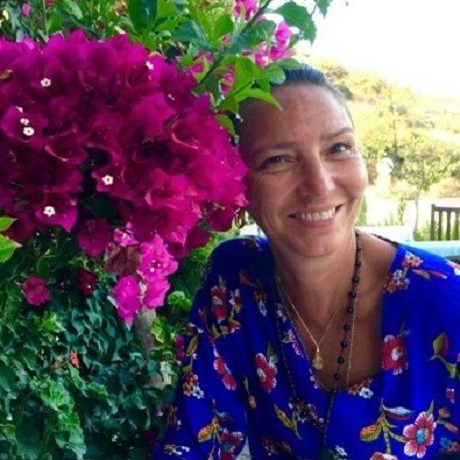 Esther Gomez, Finance Manager at Mercer, Explores the Future of Inclusivity in the Workplace
By myGwork, image by myGwork
"It's important to understand why new generations, despite having all the resources and role models that we didn't have in the past, are still not always comfortable coming out." Esther Gomez, Europe Finance Manager at Mercer and leader of their Europe Pride network, spoke to myGwork about her career and how it ties into identifying as LGBTQIA. She also voiced her concerns for the continued apprehension of LGBTQIA youth despite apparent progress, discussing the future of inclusivity in the workplace.
The Changemaker
As global director of inclusion, diversity and belonging, Roianne Nedd FCCA is using her position at Oliver Wyman to influence the top echelons of business.
Finance, explains Roianne Nedd FCCA, has always punctuated her career. Right from when she was working in her father's foreign exchange 'cambio' in Guyana up to the present day, numbers have always figured in her working world.
She is now global director of inclusion, diversity and belonging at international consultancy Oliver Wyman in the UK. It is a far cry from her first job in the country, which involved issuing court summonses and creating unique case numbers for civil claims, matching them with the relevant fee. It was, as she says, an odd form of double-entry bookkeeping.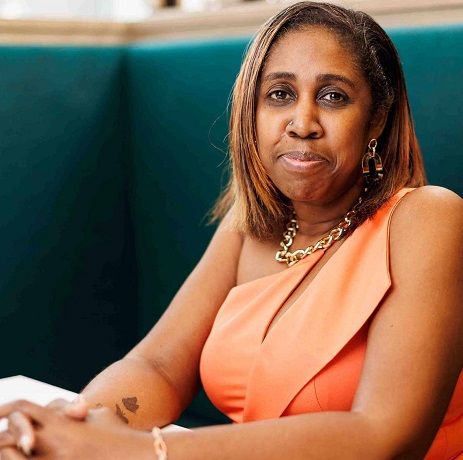 True success is becoming a little bit more holistic in our approaches. I truly believe it is important to be intentional in the initiatives an organization puts forward, but also be evidence-based and having a data-led DEI strategy.
Michelle Sequeira,
Diversity, Equity, and Inclusion Leader,
Mercer
Wednesday, March 8, 2023 
International Women's Day
On March 8, we will be joining in the worldwide celebration of International Women's Day! We will be highlighting women's achievements and collectively advocating for corporate and community leaders to "embrace equity" - this year's global theme. We encourage you to share your photos with us on social media by tagging Marsh McLennan and using hashtags #IWD #EmbraceEquity.
Women's History Month is a holiday recognized in the US, UK and Australia that commemorates the accomplishments made by women around the world. Throughout March, we are taking the opportunity to acknowledge our female-identifying colleagues globally. https://t.co/prlRElR0w0 #WHM pic.twitter.com/Gx62j0ZQoK

— Guy Carpenter (@GuyCarpenter) March 1, 2023
This International Women's Day & beyond, we are committing to #EmbraceEquity. Our collective goal is to remove barriers that create inequity amongst our colleagues & clients, & ensure that all have an opportunity to thrive. #IWD2023 pic.twitter.com/DbpnUXPwiU

— Marsh McLennan Agency (@Marsh_MMA) March 8, 2023