In recent years, the economic landscape for contractors has greatly evolved due to ongoing calls for more sustainable practices and processes, imminent stimulus injections, and rapidly accelerating inflation. The construction industry has also faced a thinning workforce which has left companies with a shortage of labor, particularly in the face of increasingly robust competition from other industries.
Against that backdrop, contractors should take steps to improve their communication with insurers and reinsurers, especially with the post-COVID landscape and prevailing issues like climate change slated to introduce new complications for coverage and claims in the near future. Organizations that proactively and creatively confront challenges as well as evolve their business model to capitalize on emerging opportunities will be best placed to succeed in the long run.
We are pleased to share the 2022 Marsh McLennan Contractors' Handbook with you, featuring perspectives from business leaders across Marsh McLennan as well as strategic partners with expertise in the construction industry. This handbook explores the most notable trends set to transform the contractor landscape including sustainability, adoption of new technologies, workforce challenges and the value of inclusion & diversity initiatives in the construction industry.
Please contact me or any of the specialists featured herein if you have any questions.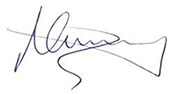 Richard Gurney
Global Head of Construction, Marsh Specialty